Who are the ACS Staff
"Meet and Greet" Extrordinaire - Ms Namu Tibbitts is the heart and soul of this organisation. She greets all clients like a gracious old lady should and doubles as security Officer when needed.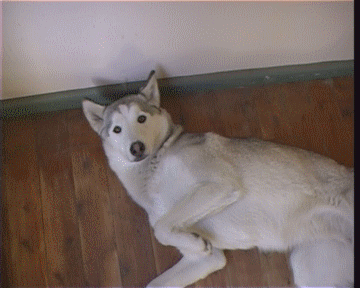 Chief Engineer - Dr Jo Tibbitts received her Bachelor of Engineering - BE - (Electrical) from UTS and her PhD in Speech Signal Processing from the University of Sydney. Jo has worked in computer design and production, programming and test and measurement.
Senior Engineer - Mr Suheng Zhang (Shawn) received his BE (Electrical) and Masters in Telecommunications and is currently doing his preliminary PhD studies in the same area.
Administration Officer - Ms Maria Gardiner joined ACS in November 2014. She has been a treasure in the way she has managed to organised the company files and help Jo with Administration of the company.
Office Clerk - Mr Bill Laschke has Qualifications and training in Production Engineering and has been working at ACS since September 2014. He helps Jo with efficiency matters, construction, basic computer maintaince and Administration.
New Technician - Mr Benjamin Seaton-Klerk has been working in the computer support field since 2010 and got his a Diploma in IT in 2014. He joined ACS in April 2015 and shows great promise in all aspects of computer support and servicing.
The Background of Active Computer Support
Active Computer Support (ACS) is a trading name of Brainwaves A Step Ahead Pty Ltd which is an Electrical Engineering Company started by Dr Jo Tibbitts in 1998. Active Computer Support (ACS) came into being in 2004 to provide individuals and businesses in the upper Blue Mountains with high quality Professional Computer Engineering Services. From 2004 to 2006, The Late Warwick Myles was instrumental in supporting Jo to establish and consolidate ACS as a leading Blue Mountains Computer Service Company until he died in September 2006.
Jo Tibbitts and Suheng (Shawn) Zhang are the Professional Electrical Engineers who currently work at Active Computer Support. Jo works Monday to Saturday and Suheng works Wednesday, Friday and Saturday. Jo is a senior member of the Institute of Electrical and Electronic Engineers. She has extensive experience in computer design, computer development, computer production and computer programming; she also has extensive experience in computer systems design and development, and computer servicing. Suheng is a Member of the Institute of Electrical and Electronic Engineers and the Australian Computer Society. He has extensive Telecommunications and networking experience including the set-up, design and configuration of Linux servers.
Quan Sun is a Professional Electrical Engineer who worked at Active Computer Support from 2008 to 2010 while completing his Computer Science Masters. He has extensive experience in all aspects of Web Design, Web Administration and online security and including the set-up, design and configuration of Linux servers. Quan's expertise allowed ACS to expand into the areas of online shops, web design and VPS Hosting. Quan was able to train Jo and other staff so that ACS could continue to grow in this area after he left.
Jo has a strong social and ethical conscience and a great love of all kinds of animals. There is a corner of the shop that has animal welfare leaflets for clients to peruse.
The humble beginnings of Active Computer Support was in a studio flat at the back of Jo's residence. Soon the business grew too large so Jo moved into the flat and the business took over the house. After a few years, the business outgrew the house and Jo started looking for suitable business premises. ACS' big break came in 2011 when the iconic "Ribbons and Rainbows" property came up for sale. Through the magical workings of the ACS' brilliant Accountant, Lee Douglas; Jo was able to purchase the premises and subsequently move the business into the commercial area of Blackheath.
Thanks to all the people who have helped Jo over the last 10 years to build Active Computer Support into the thriving business it has become. These people include Margaret Tibbitts, Patrick and Maureen Tibbitts, Brendan Tibbitts, Vix Tibbitts, Warwick Myles, Terry and Virginia Land, Ann Dinsdale, Gretta and Paul Parry, Catherine Lomney, Quan Sun, Suheng Zhang, Lee Douglas, Adam Mondy and all of ACS' regular clients.